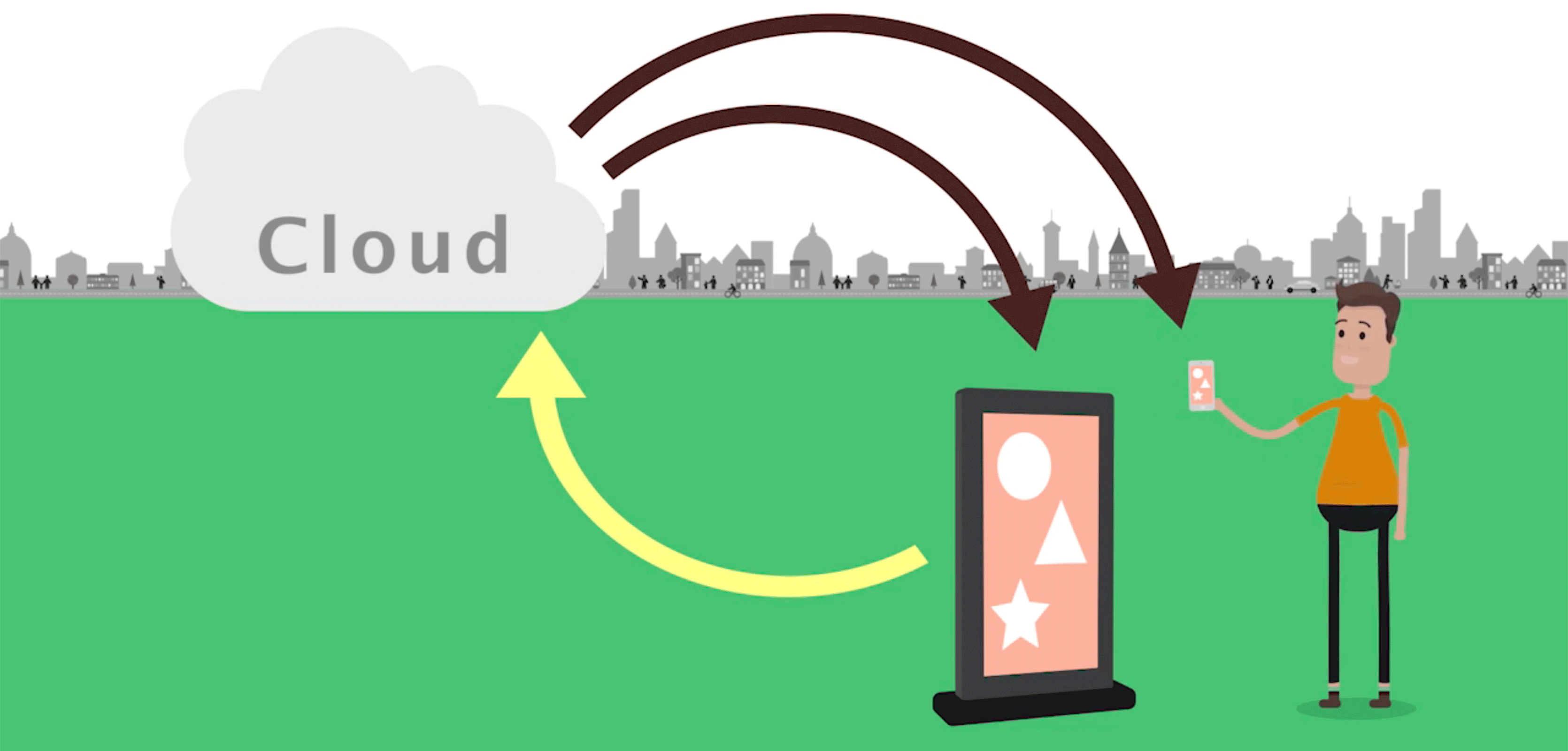 Three main features of infoGrove
Information provider can freely select the contents, time and location for distribution.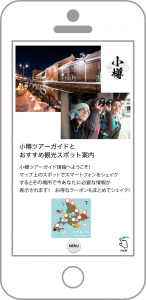 Shake your smartphone at a sightseeing spot and obtain information about where you are, or another location close by.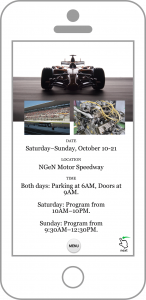 Don't worry, even if you are lost at an event venue! Shake your smartphone to get current location guide or shops nearby.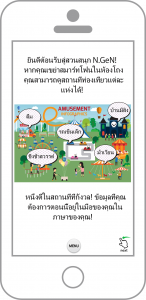 At an amusement park, you can get information about the attraction, wait time and other guide in your own language.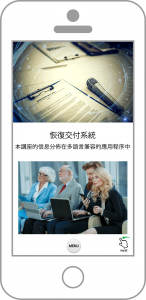 Obtain the material being presented at a conference venue. Go green by eliminating paper copies.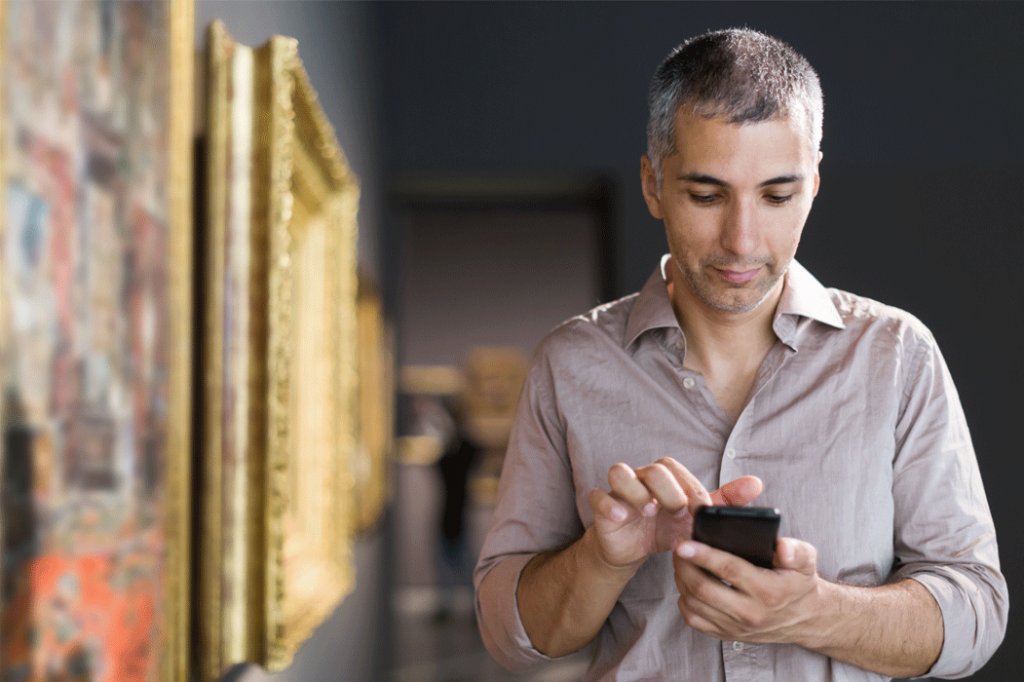 For audio guides in a museum! Listen to the audio recording about the any museum display in your own language simply by shaking your smartphone in front of the display.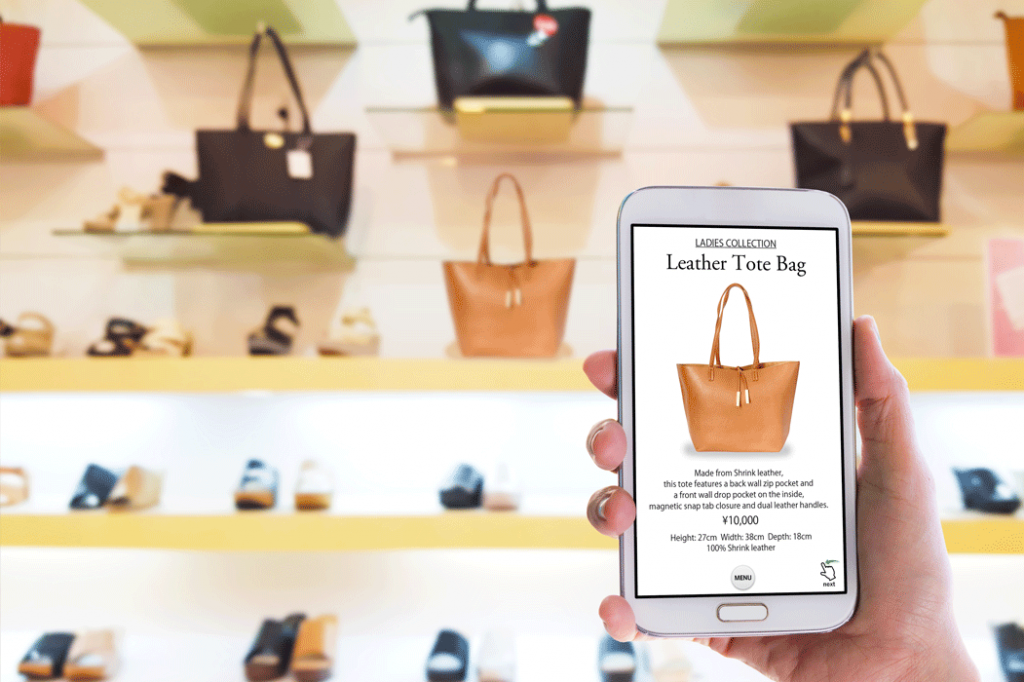 In department stores, by shaking your smartphone in front of a product display, multi-language catalog of the product can be obtained.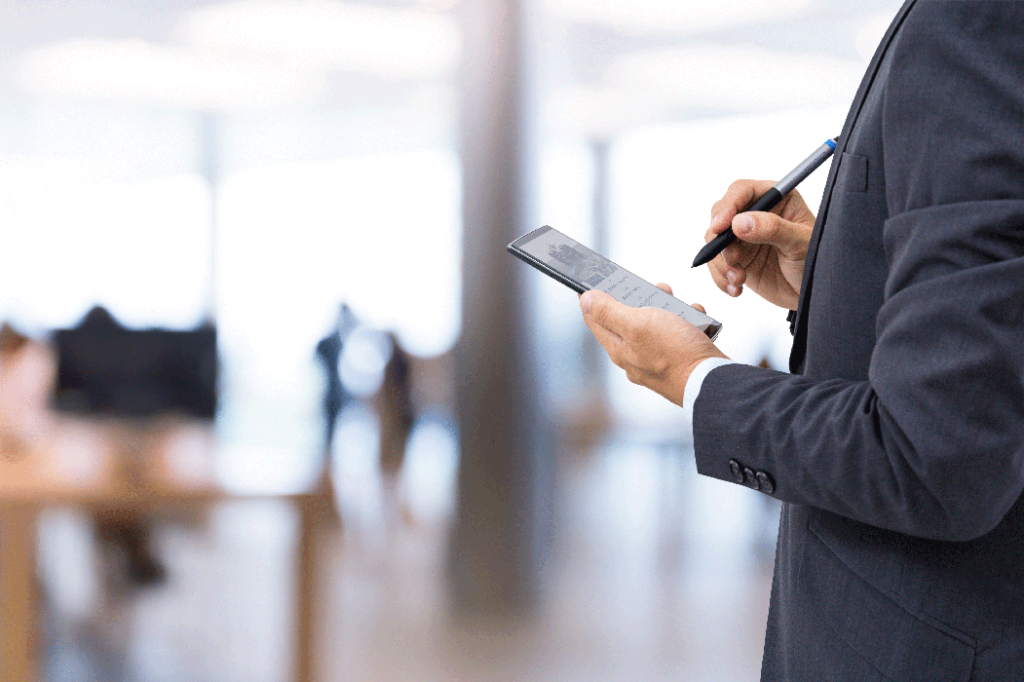 During showroom presentations, multi-language presentation information can be obtained on your smartphone.
Provide user needs specific services by understanding user activity.
The management console can be use to get information about end user activities. CSV file of this information can be downloaded for further detailed analysis. By understanding popular media content or user concentration, improved services can be offered.
N.GeN Corporation
JMF buildng Shibuya03 10F 2-11-1 Dogenzaka,
Shibuya-ku, Tokyo 150-0043 Japan
TEL : +81(0)3-3713-9339